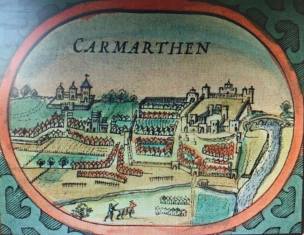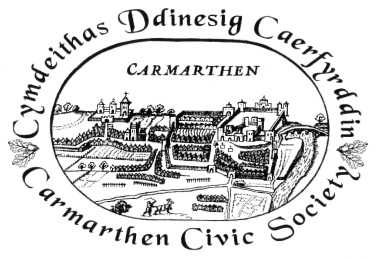 The first maps of Carmarthen were prepared by John Speed (1552-1629) during his three-day visit to the town in September 1606.
They were first published in 1612, in Speed's History of Great Britain and atlas of maps entitled The Theatre of the Empire of Great Britain.
Speed published two versions of his Carmarthen survey. One (pictured in colour) was printed with his map of Wales. The other (pictured in black and white) appears in the corner of his Carmarthenshire map.
In 1969, the Carmarthen Civic Society adopted a logo based on the former version, and incorporated oak leaves into the lettering.