Below are a small selection of the blue plaques the Society has erected over recent years in Carmarthen:
David Charles (Plaque 28180)
David Charles 1762-1834.
In a house on this site lived David Charles the elder.
Hymn Writer and Preacher.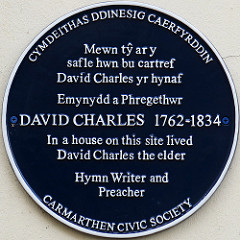 Richard Steele (Plaque 28183)
The last home of Richard Steele 1672-1729
Essayist and Dramatist.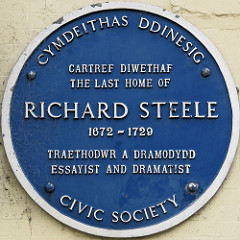 George Morgan (Plaque 28184)
Designed by George Morgan 1834-1915
Architect.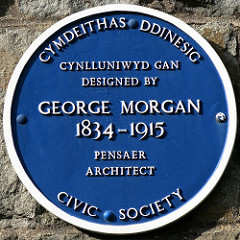 Parch Dr Gwilym Davies (Plaque 28185)
Parch Dr Gwilym Davies C.B.E.,M.A.,LL.D. 1879-1955
Creator of the message of peace and goodwill to the world's children from the children of Wales.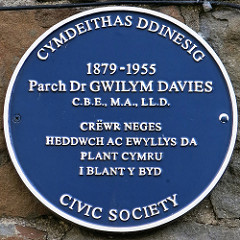 Revd Dr Gwilym Davies (Plaque 28186)
Revd Dr Gwilym Davies C.B.E., M.A., LL.D. 1879-1955
Campaigner for Peace and Social Justice.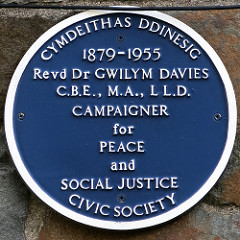 Dorothea Bate
1878-1951
Palaeontologist and the first woman employed at the National History Museum, London.
Plaque to note the birthplace of Dorothea Bate in Spilman Street, Carmarthen.
Pictured with the plaque is Mr Huw Iorwerth of the Carmarthen Civic Society.